Faithful Companions of Jesus FCJ
Our approach to the care of our students is rooted in the values of the FCJ sisters.

The values of Companionship, Dignity, Excellence, Justice, Gentleness and Hope give staff and students alike a clear set of expectations in terms of how we treat each other. Our values are rooted in our shared Catholic faith and the wider story of the FCJ Society.
Marie Madeleine became a religious sister and foundress of a group of Catholic sisters known as the Faithful Companions of Jesus, which was formed in France in 1820.
The first companions worked with women and children in Amiens, and Marie Madeleine founded poor schools, day schools and boarding schools, orphanages, night classes for women and retreat centres.
As the Society developed, Marie Madeleine travelled extensively founding communities in France, England, Ireland, Italy (Savoy) and Switzerland and today is spread across the world, including Sierra Leone, Indonesia and Bolivia.
Marie Madeleine d'Houët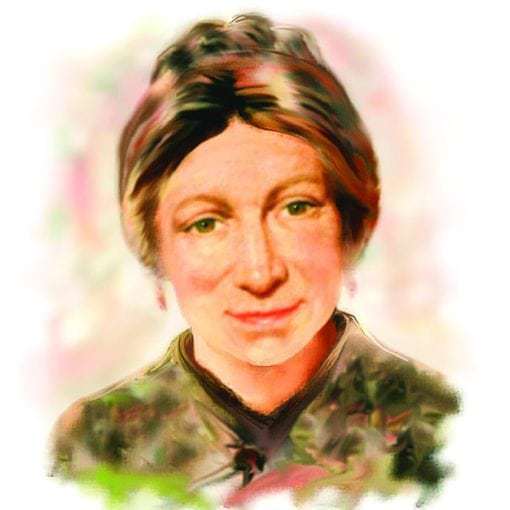 Bellerive FCJ is one of the family of schools run by the Faithful Companions of Jesus, which also includes Upton Hall School FCJ in Wirral. The Bellerive Mission Statement states we aim to be a "worshipping community". We are lucky to have a beautiful school chapel for classes to use for meditation or guided prayer during lessons.
Morning Prayer takes place in the chapel during Advent, Lent and at times when issues in our world need prayer. School Masses take place in the school hall and are one of the highlights of school life. These are prepared by the school Liturgy Group, which is made up of representatives from the vast majority of departments.
We enjoy using languages, art, drama, music, powerpoint slideshows, and many other diverse methods to show God our love for him.
Mass is not the only Liturgy pupils experience at Bellerive FCJ. Penitential Services, reflections and even baptisms have been part of our faith experience. Liturgy is for everyone, prepared by everyone and we are lucky to know some priests who love working with our community.
Click here for more information on the FCJ Sisters.