Chaplaincy at Bellerive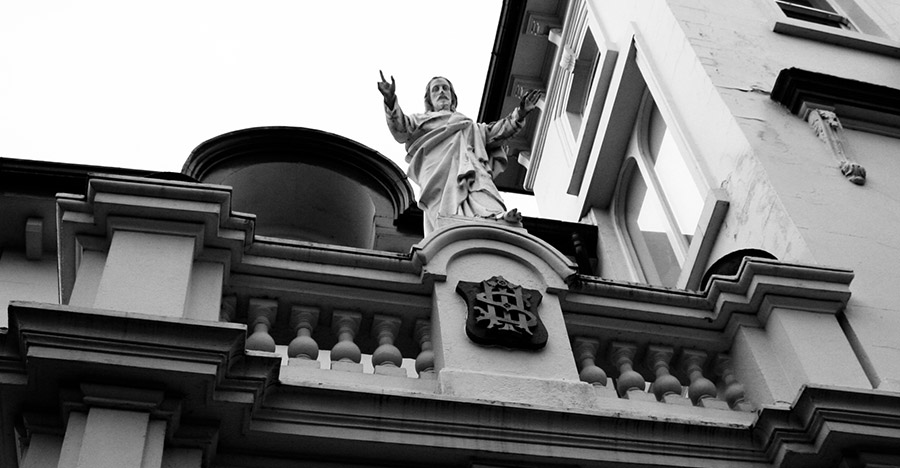 Our Chaplaincy is rooted in the tradition and Ignatian spirituality of the FCJ Sisters and our school community continues the work started by Marie Madeleine. The FCJ Values of Excellence, Justice, Dignity, Hope, Companionship and Gentleness are at the heart of all we do.
Students start each day with collective worship in form time and there is afternoon prayer. There are many opportunities for fundraising throughout the school year. Special feast days and occasions are a cause for celebration and involve the whole school. We have excellent partnerships with our local parishes and embrace working collaboratively with our local churches.
All students are welcome to take part in Chaplaincy activities. FCJ Group and Faith in Action are two of our current chaplaincy groups. Students should see Mrs Henry if they are interested in joining any of these groups.
It is important that young people have the opportunity to take responsibility for their faith, therefore we offer activities out of school for pupils to engage with the Church and wider Catholic Community.
The Chapel
The Chapel is a beautiful sacred space in our school that offers the whole community a place of prayer.
The Blessed Sacrament is reserved in the chapel, making it a very special place in our school. Small Masses are celebrated here and it is an inclusive place at lunch times for pupils looking for quiet or who wish to pray and is a place of companionship.