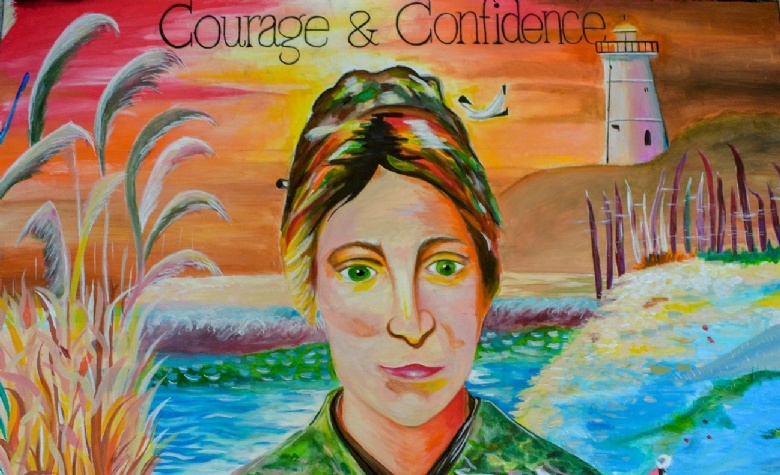 Talented Year 13 student Paula has produced artwork to be installed in the entrance of Sefton Park Building.
We have been searching for an original piece of art to be displayed in our reception area that reflects our FCJ Charism. Paula as part of her EPQH qualification approached our chaplain, Mrs Henry with an idea to produce artwork for the school and this was an ideal opportunity for an FCJ student to produce a lasting legacy for all to enjoy.
Paula worked with art teachers Mr Carney, Ms Rossiter and Mrs Henry to design two canvases and a stained glass window for the entrance. The result is outstanding artwork that will be appreciated by all our visitors. The work conveys a sense of inspiring hope, one of our school values and includes two inspirational phrases 'Courage and Confidence" and "Le bon Dieu conduit tout lui-même".
Paula will now work on the stained glass window to complete the artwork in reception.