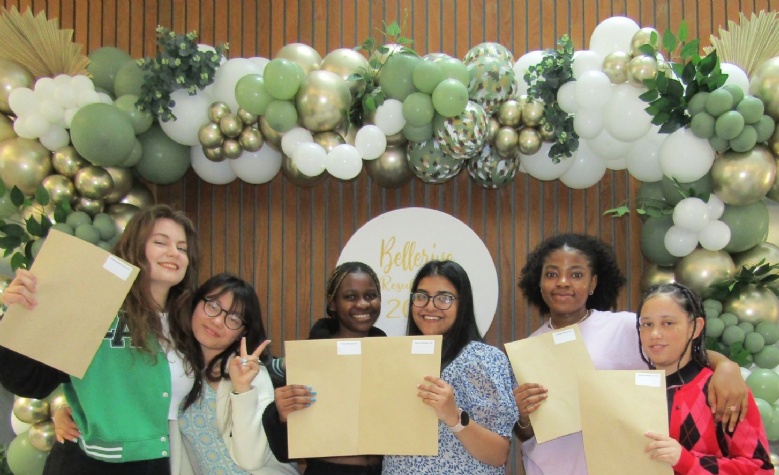 Bellerive FCJ Catholic College Celebrate Post-16 Success
Students and staff at Bellerive FCJ Catholic College have many reasons to be cheerful today as they celebrate some impressive A level and BTEC results from their Year 13 students.
A 100% pass rate was achieved at A level, an improvement from the last year public examinations were taken in 2019. At A level, 75% of grades were at grade C or better.
At BTEC 25% of grades were at Distinction or Distinction * with over 80% of grades at merit or higher.
Year 13 students' achievements were even more impressive given the disruption to learning they experienced due to Covid and national lockdowns. The attitude of the students has been first class, supported by parents and teachers alike.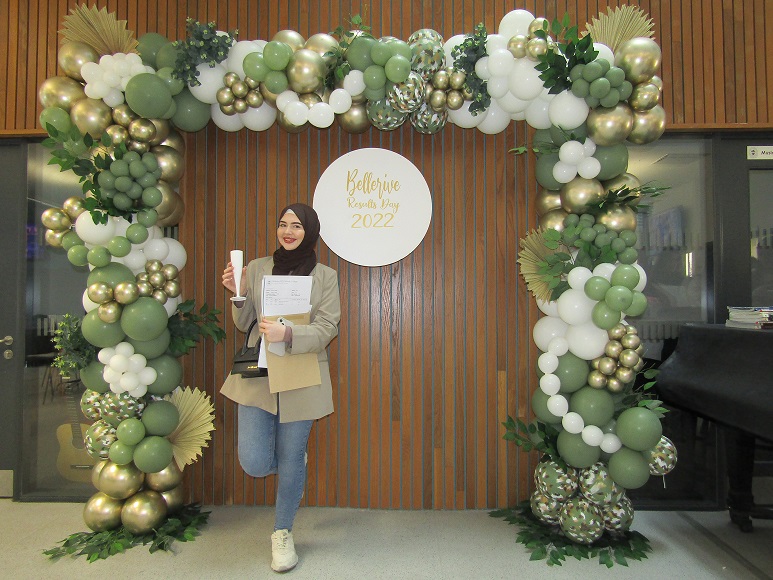 There were many individual success stories including Caitlin Hardy who achieved A/A/A* in Politics, Religious Studies and Sociology. Caitlin is going to the University of Sheffield to study Politics and Sociology.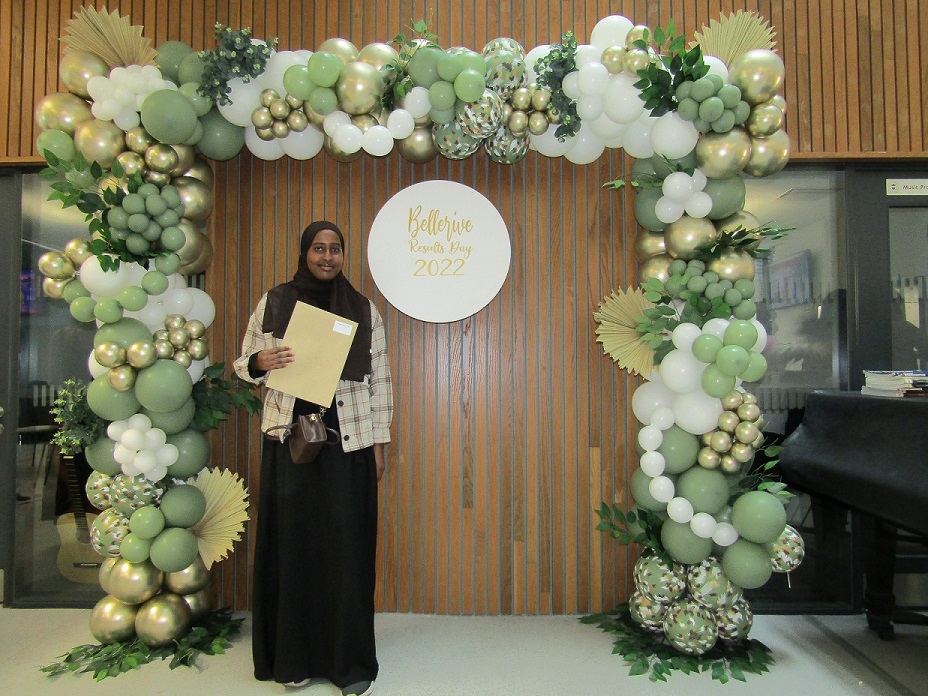 Naima Ahmed achieved B/A/A* in Chemistry, Biology and Psychology.
Frelange Mokelo achieved Distinction, Merit and Distinction in Health and Social Care and Applied Science. Frelange is going to study Adult Nursing Liverpool John Moore's University.
Sophie Dobson achieved an outstanding Distinction * in BTEC Travel and Tourism and is going on to an Apprenticeship in Marketing.
There were many other excellent individual grades achieved across a wide range of subjects from the academic to the vocational.
We were also really pleased with the excellent results from the Extended Project Qualification (EPQ). This gave students the chance to research an area of special academic and personal interest with a written submission and oral presentation as part of the qualification. All achieved at least a grade C and 50% of the students achieved a grade B or better. This qualification will provide valuable support as students begin their university courses.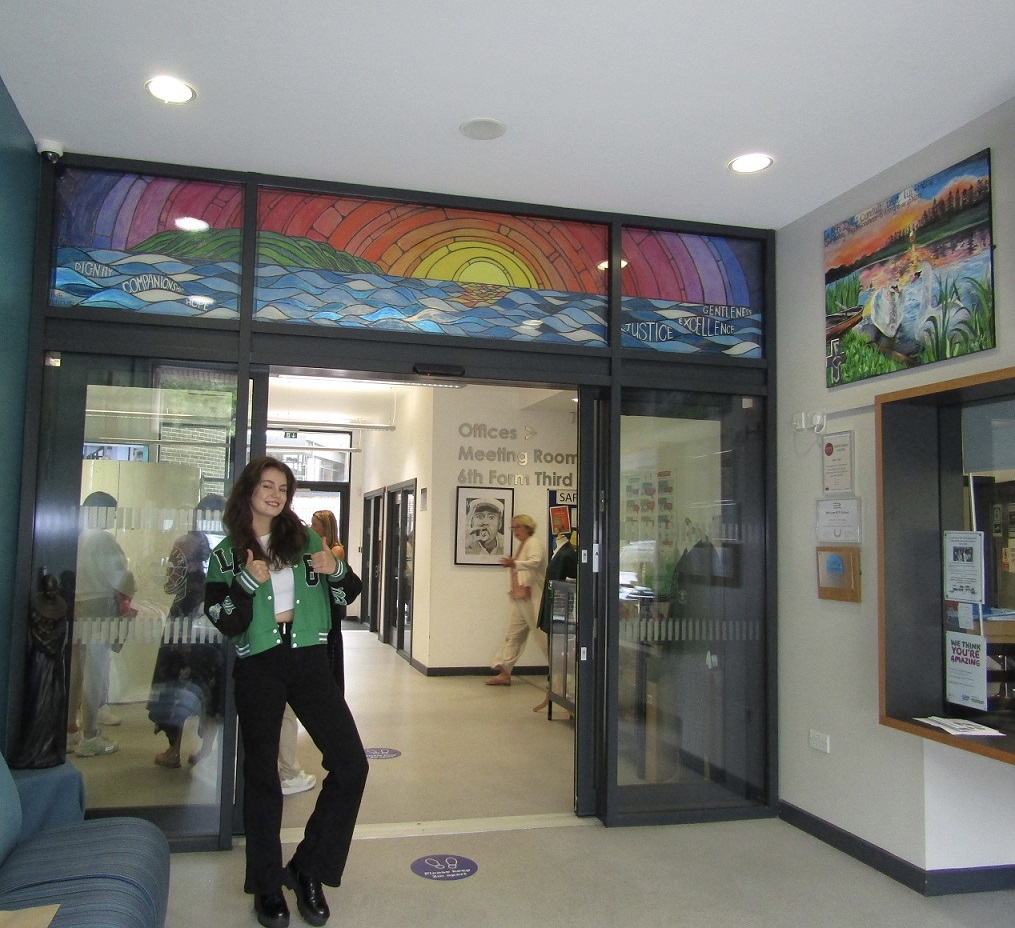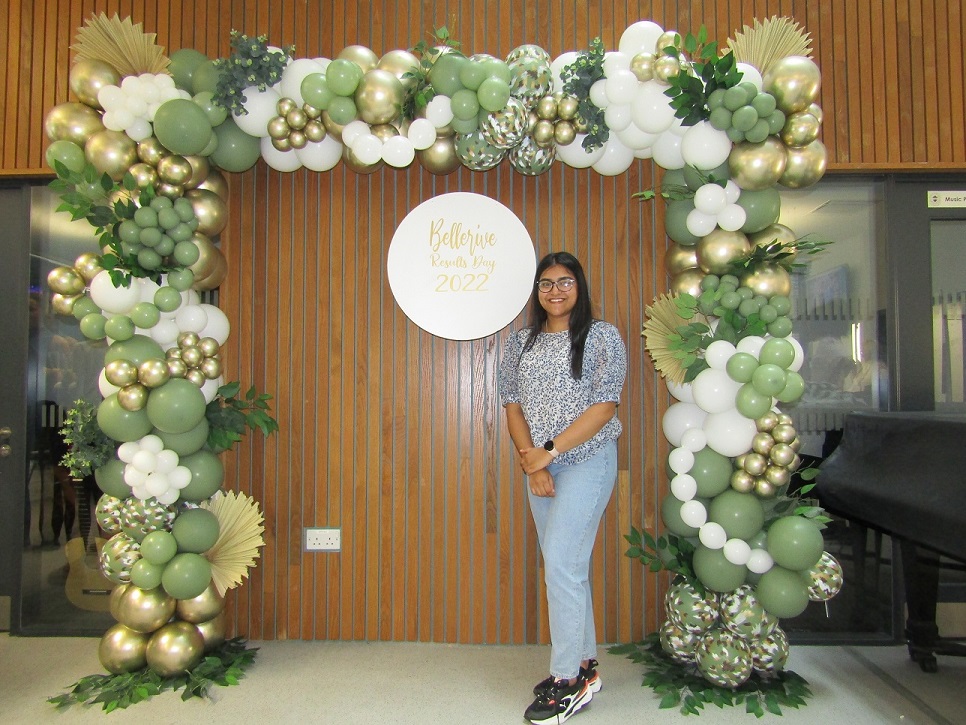 Bellerive's headteacher Niamh Howlett offered her warmest congratulations to the students. She said:
"We are delighted with these results and especially after 2 years of very challenging circumstances for our young people. They have coped with so much change and uncertainty but have remained positive and have worked very hard, supported by their parents and teachers, to achieve these grades. They take their leave of us and go out into a world instilled with the values of an FCJ education using their talents and gifts to make this a better world."