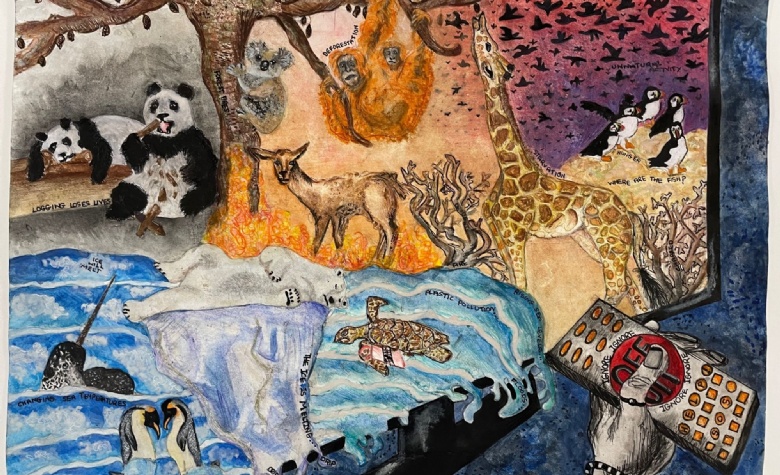 26 Year 9 pupils had their work chosen to be entered into the Dot Art Competition
Their entries can be seen at the link below:
Four pupils Adriana, Tatenda, Marianne and Eve were invited to attend the awards ceremony at the Royal Liver Building on 9th June.
Eve was the Winner in the 'Protect our Environment' secondary school category.
You can see pictures from the awards ceremony by following this link
The 2022 Dot Art Schools Exhibition is free to attend at the Royal Liver Building until 24th June.